Tools for
leadership and transformation
"Everything in your world begins and ends with you."
Business Philanthropy
Business Philanthropy (BP) is a simplified model, method, program, and operations approach. The goal is to make a profit and be a force for good. The Business Philanthropy handbook is for all entrepreneurs who are starting and operating for-profit, nonprofit, and social (hybrid) businesses.
This valuable handbook provides every entrepreneur with the tools, methods, techniques, systems, and technology needed to identify, plan, develop, and launch a philanthropic business or operate and manage a traditional one.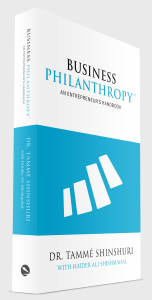 Expressions of Unconditional Love (The Book)
Expressions of Unconditional Love is for RITMO Initiates and Practitioners. RITMO Practice focuses on aligning one's chakra energy to open the heart chakra and establish a constant unwavering communication channel to source energy.
RITMO Practitioners work tirelessly to develop a repeated daily discipline for themselves. The goal is to focus on developing and integrating the six expressions of super conscious living into your daily life.
Recognize Your Inner Essence

Surrender Your Outer Essence

Accept Your Innate Power

Listen to Your Inner Wisdom

Transform and Be an Exemplar

Experience Oneness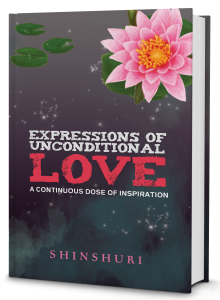 Expressions of Unconditional Love (The Music)
Use Expressions of Unconditional Love Music with the book. The music is essential to developing a repeated daily discipline for yourself to heal, transform, and reactivate super conscious power. This conscious deliberate act leads the practitioner to experience and emanate unconditional love in purity and super consciousness. After completing the practice, you should be able to:
Improve respiratory functioning, digestion, circulation, and increase energy

Release displaced energies, thought patterns, stress, and gain psychological freedom through regular meditative practice

Open yourself to greater awareness, perspectives, human capabilities, and co-create possibilities toward accomplishing your life purpose and personal goals

Co-create collaborative and respectful experiences rooted in unconditional love

Develop a repeated daily discipline for yourself to maintain harmony, alignment, and balance

Be an exemplar for yourself and others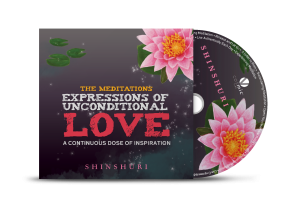 Super Conscious Model for Living
Super Conscious Model for Living is a self-help book for youth to support their personal transformation through discovery-based healing and learning. Youth will learn to face their fears, overcome challenges, and open their heart chakra, quiet the mind, align all their chakra energies, and tap into their unlimited human potential. They will develop a repeated daily discipline for themselves while integrating the six expressions of super conscious living into their daily life, which include:
Recognize

Surrender

Accept

Listen

Transform

Experience